Eye Exams
Contact Lens Exams
Eye Health Conditions
Retinal Imaging
eye exams
Scheduling your annual vision and eye health exam is an integral part of your overall health assessment. At Beach Vision, your eye exam is much more than a time to simply determine if you need glasses. Dr. Register perform a thorough assessment of your vision, including your eyeglass prescription, and evaluate your eyes to ensure long term ocular health.
contact lenses
When you come to Beach Vision for a contact lens exam, we use state of the art technology to fit a wide range of lenses for every visual need. Dr. Register take the time to discuss your choices and evaluate your eyes for lenses that function well, feel comfortable, and help you see clearly.
eye health conditions
Beach Vision uses our advanced technology and expertise to diagnose and treat a wide range of both common and complex eye conditions. Dr. Register has years of experience with conditions such as dry eye, macular degeneration, red eye and glaucoma. No matter the severity of your eye problems, we are here to help you.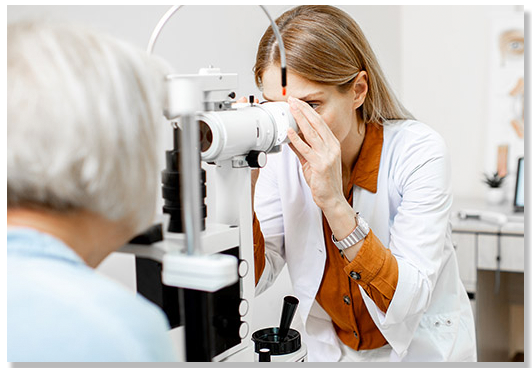 retinal imaging
Our office uses digital retinal imaging to get a better understanding of your ocular health. In addition to helping detect diseases early, retinal images provide a permanent and historical record of changes in your eye. Through retinal imaging technology, we can diagnose patients' ocular health problems.